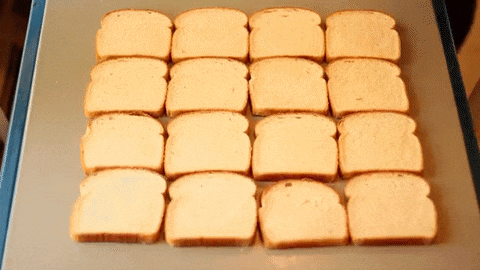 WASHINGTON – On Sunday, August 6, 2017, Cultural Vistas will host a day of service and picnic as part of J Day, a nationwide celebration of international education and the J-1 Exchange Visitor Program.
Cultural Vistas' community of international interns, American exchange program alumni, staff, and supporters across the Washington, D.C. area will come together for a sandwich making party to #SpreadTheLove and support Martha's Table, a DC nonprofit that provides a variety of services and support to low-income Washingtonians.
The goal: to make and donate 1,000 peanut butter and jelly sandwiches in 2 hours.

The J Day event will begin at 1250 H Street NW, on August 6, 2017 at 11:00 am. The sandwiches will be donated to Martha's Table at 2114 14th Street, NW at 1:30 pm.
Afterwards, the group will celebrate by enjoying a picnic-style lunch and games in a nearby park.
More than 40 different cities across the United States will hold J Day events providing international students and their hosts, an opportunity to enjoy American cuisine, share cultural diversity and customs, and give back to their local communities. The event aims to spread the word about the impact and breadth of international education and exchange programs in the United States.

About Cultural Vistas
Founded in 1963, Cultural Vistas is a nonprofit exchange organization promoting global understanding and collaboration among individuals and institutions. Cultural Vistas develops international professional experiences that create more informed, skilled, and engaged citizens. Its programs empower people to drive positive change in themselves, their organizations, and society. — Learn more at culturalvistas.org.
Follow @CulturalVistas on Twitter